Co2 carboxy face set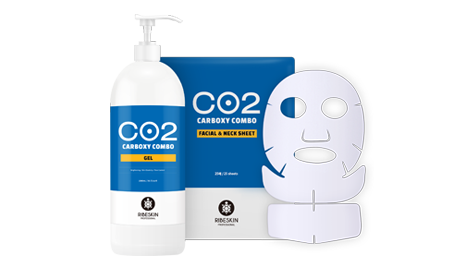 code : 131001
content : 800
product information
The key to radiant, youthful skin. Our revolutionary needle –free CO2 Carboxy therapy help boost skin`s metabolism and natural production of oxygen providing deep down hydration .
Skin dramatically brighter ,fresher ,even toned, less –lined and supple after first use. Also effective for bruise , swell and acne treatment . 
Application
1. After cleansing skin, apply toner.
2. Spread an even layer of gel onto skin.
3. Apply sheet and gently massage to ensure no air pockets exist between mask and skin.
4. Leave on for 15 - 20 minutes until a reaction occurs, then remove mask. with a spatula or a soft tissue and rinse warm water. Follow with your regular post-skincare.